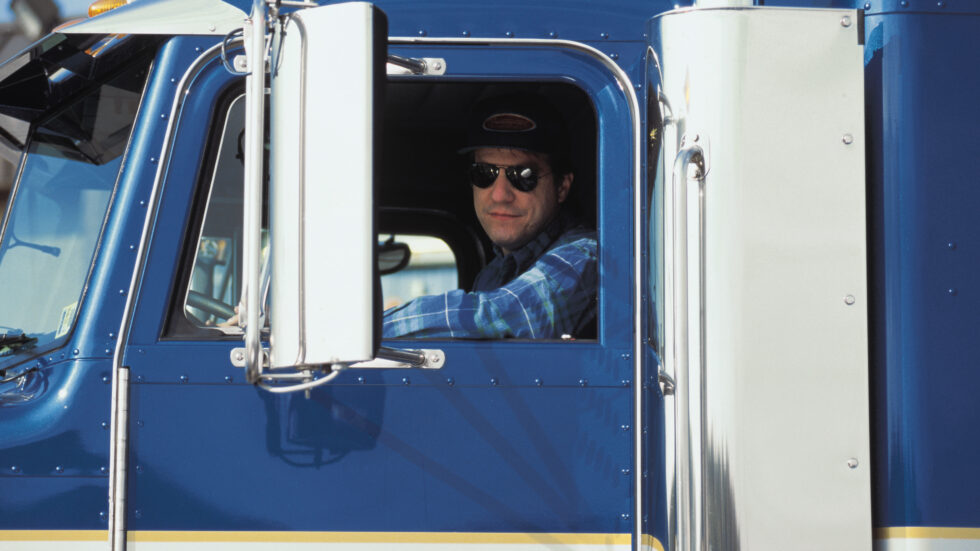 Many of our graduates ask about local driving options. Who can blame them? Theoretically it should have very little impact on your current lifestyle and habits, right? Unfortunately, local jobs tend to be a little harder to get, immediately after obtaining your CDL. The question is, what are the advantages and disadvantages to a local driving job vs driving over the road? In this article, we will take a look at the most common pros and cons to driving local.
First let's look at some Advantages
Home Time
Putting it simply, driving local means being home more. That's probably the single biggest advantage for most people, and for a good reason. Local driving jobs generally mean you'll be home every night. Maybe not every single night, but most nights for sure. For drivers with a family, especially with kids, that is a big consideration.
Health and Well Being
Balancing good health and wellbeing is something we all try to achieve. Being over the road makes that challenge even more difficult. Local drivers tend to spend less time behind the wheel over all, and as a result, are less exposed to the safety risks and poor eating habits of being over the road. They are also typically more active, making more stops, and moving around throughout the day more. Hence getting more exercise.
Weekends Off
Aside from being home every night, local drivers tend to be off on the weekends as well. Of course, it depends on the carrier and what you're hauling, but many local drivers do have weekends off. Because of that, your social life and ability to attend gatherings with friends and family on the weekends is more common.
Work/Life Balance
Work/life balance is a big consideration for drivers of all kinds. Driving locally can be hard work, but it can also provide you with the ability to be present in your daily relationships at home. Local drivers will still need to find a balance with their families, but the rewards can be plentiful. If you value being physically available for the important moments, local truck driving jobs are a big advantage.
Establishing Routines
If you like to have a more specific schedule, local driving is probably for you. Drivers typically have set hours that they can depend on, which makes it great for planning things outside of work. It also provides little more comfort, knowing when you'll be home every day.
What are some Disadvantages?
There's a lot of positive benefits to driving locally, but that doesn't make it ideal for everyone. There are a few disadvantages to consider when making your decision whether to become a local driver or not.
The Competition is Stiff
Local truck driving jobs are very competitive. Since the demand for them is high, carriers can afford to be a bit choosier because they have a lot of interested candidates. It's very common for local positions to require a minimum of one year over the road before even being considered. If you can't get a position right away, acquiring more experience will definitely help your chances down the road.
The Paychecks may be Lower
On average, local truck driving jobs don't pay as well as the OTR positions do. According to Zippia, local drivers in the United States earn an average of $54,884 annually, while OTR drivers earn an average of $63,888. For some, their financial obligations won't allow for the smaller paycheck, while others find the smaller paycheck is worth the better work/life balance. Obviously, this is a very personal decision, based on many factors.
There can be Long Hours
You may not be gone overnight, like OTR drivers, but quite often local truck drivers work 10-14 hour days. It's also not uncommon for a shift to begin at 4:00 or 5:00 AM. Putting in a long day, with such an early start time might have you home every night, but what kind quality time is it? Local drivers often feel like they get home in time to eat dinner, go to sleep, and wake up to do it all over again.
Loading and Unloading May be Required
Many local truck driving jobs require physical labor, as they are often delivering to individual business locations, vs large warehouses. A lot depends on the company and what you are hauling, however. In some instances, drivers will be expected to load and/or unload their trucks. If you are in relatively good health, you can think of it as a good way to stay in shape. If the requirement is too demanding for you, be sure to choose wisely and ask those questions before or during your interview.
City Driving
City driving isn't necessarily a bad thing, but it can be more stressful. If you don't mind spending more time driving in cities, a local route might be fine for you. If you prefer highway driving as much as possible, you might want to consider if local truck driving jobs are actually a better fit for you.
In summary, as with all things in life – there are pros and cons, advantages and disadvantages to every occupation choice.  Upon graduating from SAGE Truck Driving School, you are quite literally "in the driver's seat" for deciding where you work, who you work for, and what kind of driving you do.  SAGE will help you find employment through our countless relationships nationwide.  This extends beyond your initial graduation and is a lifetime benefit.  We encourage you to discuss your needs with our school administrators and keep in touch throughout your career in truck driving.