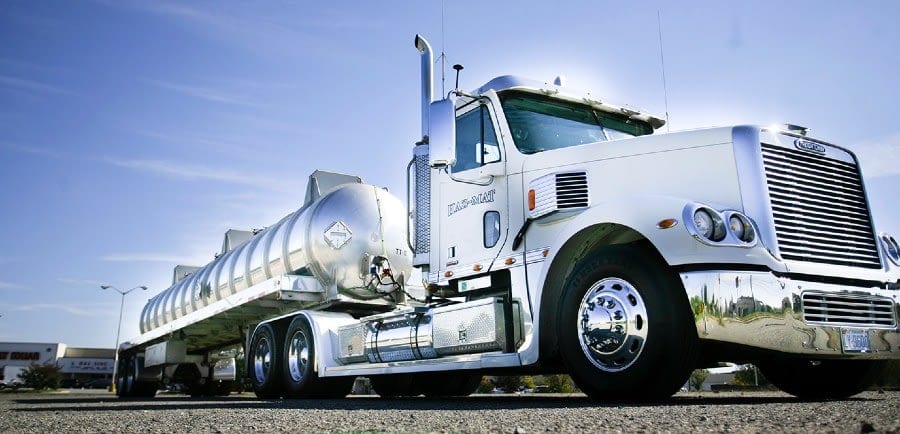 The demand for truck drivers is only continuing to grow, and there are many different types of truck driving jobs. Whether you're a new driver or if you already have a couple of years of experience, it's a good idea to accumulate any endorsements you can. It just makes you more marketable in general. Hazmat tanker jobs are just one of many truck driving jobs. If you seriously thinking about becoming a hazmat tanker truck driver, here are a few things you should know first.
What is a hazmat truck / tanker?
Hazmat trucks are responsible for delivering and disposing hazardous materials. Hazardous materials include such things as gases, explosives, poisons, corrosive chemicals, and radioactive materials. Hazmat tanker drivers are not limited to only hauling hazardous material, however. They can also drive any non-hazardous tanker as well.
What are the requirements?
Becoming a certified hazmat tanker driver means adding some more specific endorsements to your existing CDL. You will need additional training that is specifically designed for transporting and handling hazardous materials.
[UPDATE 2022] Effective February 2022 – A driver who wants a hazmat endorsement must complete training required by the Entry Level Driver Training (ELDT) program. This training is available at ProDriverU.com
After you get your CDL, you will go through a background check and complete the rest of the application requirements. The application requires the following:
Take an approved ELDT Hazmat Training Course
Pass the HAZMAT knowledge Test
Proof of Age requirement (must be at least 21 years old)
Proof of US citizenship or legal residence
Medical and Eye Exam
Does it require a lot more skill?
Truck driving is a difficult career as it is. It can be rewarding, but it's not for everyone. Hazmat tanker drivers have even more specific skills required of you. Technical skills aside, hazmat tankers should also have good personal skills. Being patient, on time, and detail oriented are a just a few. These skills will make you a better driver, and worker in general.
Can I make more money as a HAZMAT Driver?
Hazmat tanker drivers make more money in general. This is because more they require more experience and more skills to haul hazardous loads. According to recent statistics, the average salary for a hazmat tanker driver in the United States is $63,035, but falls between $55,660 and $72,277 annually, depending on geographic location, and other variables. Salary can also vary based on education, certifications, experiences, and additional skills.
Will I enjoy being a HAZMAT Driver?
Regardless of what you are hauling, being a truck driver is a stressful job. Safety is a top priority for all drivers, but it's especially true for hazmat tanker drivers. Hauling hazardous material means that accidents or spills are much more severe. Hazmat tanker drivers tend to be under more stress than drivers that haul non-hazardous materials. Hazmat drivers need to be especially cautious and need to plan their routes accordingly.