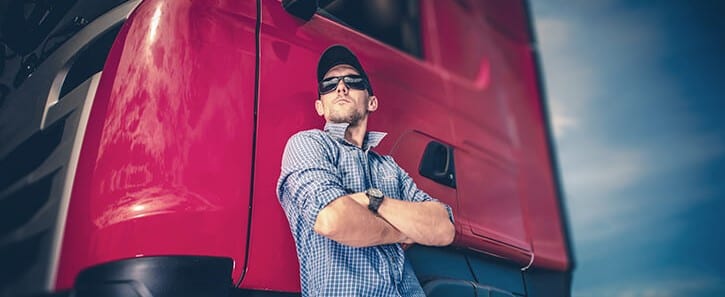 The job market right now is on fire. Truck driving jobs are everywhere. Large carriers continue to offer incentives and bonuses to recruit as many drivers as they can get their hands on. But working for an existing company is not the only option out there for CDL holders. You may have heard the term "Owner/Operator" but what does that mean, and is it something you want to consider?
Obviously, the first thing you need to do is get your CDL.  At that point, you are fully legal and ready to roll.  Not all carriers hire new drivers.  Some do, but it can often take years to start earning veteran driver wages.  Becoming and owner/operator means you determine your own fate, financially, from day one.
Once you have your CDL, you would obviously need a truck of your own. That can be costly, but you won't be spending years preparing for a well-paid career. Instead, you will learn on the road and start earning more immediately.
While the pay varies depending if you work for a large shipper or a smaller one, the average starting owner/ operator salary in the United States currently is $112,933 to $143,727 according to Salary.com
Obviously this is a huge incentive, but not everyone is cut out for being their own boss.
Job stability is a big thing for most people. Signing on with a major carrier is arguably the most stable course of action. However, most owner-operators claim they don't have trouble finding loads if they want them. It seems clear you'll always have work if you want it in the trucking industry.
The driver shortage has forced many established carriers to branch out more and hire owner-operators to meet their needs. In some cases, they prefer it, since allows them to move freight without the overhead costs associated with a full-time employee.
As the owner of your truck, and your business, you can negotiate and choose the loads you want, and avoid the ones you don't. You also have the flexibility of determining your own work schedule, vacation time, etc. You are truly your own boss. Your success or failure falls completely on you. Some find that empowering and thrive like that. Others find it too much stress and prefer to earn a steady paycheck while someone else worries about the details beyond driving the truck. Only you can make that decision.
Currently in the US, about 1 in 9 truck drivers are owner/operators. This might be something you strive for, but aren't prepared (financially or otherwise) to start as. Many drivers start out working for carriers, and as they gain experience, they save and plan for their move to entrepreneurship.
The good news is, either way – truck driver jobs are in high demand, and make good money. If you are considering a move into owning your own truck, you can earn a good living and learn a lot in the meantime.