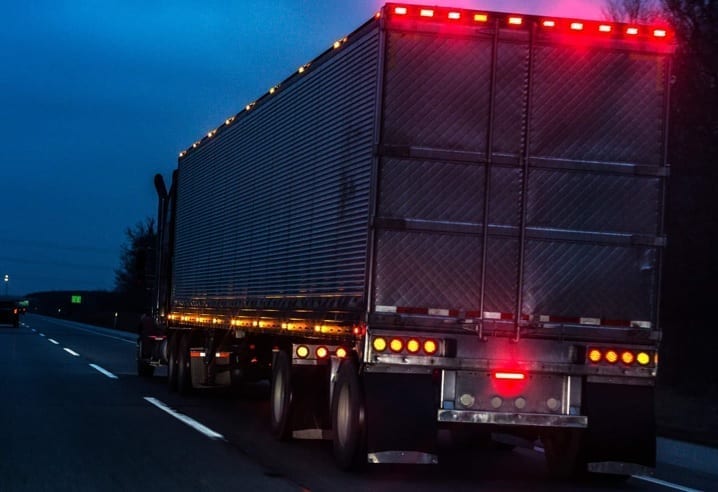 The turn signal or "blinker" on a truck is a critical tool.  You might not think so, but just the simple use of your turn signal can significantly reduce the chances of an accident.
Studies indicate that about half of all road users fail to use their turn signal when executing a turn or changing lanes.  Or they turn on their signal at the last moment, which does not provide enough warning to other drivers.  Or they fail to cancel the signal after executing the turn or lane change.
The key is to use your turn signal every time you turn or changes lanes.  No matter the traffic conditions, type of road, vehicle density or weather, use your blinker.  Even if you think you are the only one on the road, use your signal.  The habit of using your signal every time will help ensure that you always do it, even without thinking.
Turn on the signal early, and keep it on until you have executed the maneuver.  Check mirrors and confirm you have space.  Then turn it off when it is safe to do so.
Signaling your intent in a vehicle is a basic principle of safe driving: making sure other drivers see you.   Your signal helps notify other drivers that your vehicle is changing position, so they can adjust speed and give you space.  It will save lives and reduce crash frequency.  The opposite is also true:  if you make an abrupt move of a tractor-trailer, with no warning or signal, you substantially increase the potential for a crash since other drivers cannot anticipate your move, and have limited time to react.
Accidents happen in the blink of an eye. Prevent them by using your turn signal — every time.