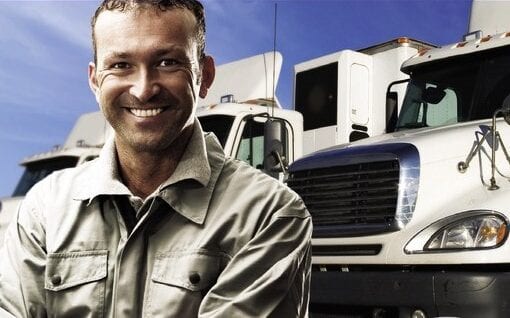 Are you looking for a second career after retirement?  If so, you should seriously consider going into trucking.  Demand has never been higher, and carriers are competing for drivers.  In some industries being older might inhibit your chances of getting hired in a job you have no work history in.  With trucking, it can be quite the opposite, as a matter of fact.
One of the biggest challenges for young drivers is balancing work and family. Having grown kids makes things a lot easier to hit the road without feeling like you're neglecting little ones to do it.
Some retired couples have gone the route of driving as a team.  This allows them both to earn, while spending their time together.  This can be very attractive to couples who like travel and want to see the country while getting paid.
Obviously the first step to becoming a professional trucker is to get your commercial driver's license (CDL). This is where we come in.  At SAGE Truck Driving School, we'll walk you through the entire process and have you on your way to driving a truck in less than 6 weeks.  In fact, the vast majority of your classroom training can now be done online, on your own time, thanks to ProDriverU.  When you enroll at SAGE, you are automatically enrolled in ProDriverU and can start your training immediately at your pace.  More on ProdriverU can be found here 
For the hands on, behind the wheel portion of the training – SAGE has over 25 schools across the US. We pride ourselves in providing the best possible training. Our "one student per truck" policy on the road is key to your success. This kind of individual attention is why the SAGE has the reputation it does among carriers, nationwide. We provide lifetime job placement as part of our commitment to you.
To find a SAGE school near you, visit our locations page at www.sageschools.com/locations
While truck driving school is not free, there are many financial assistance programs available. Some companies even offer paid training or tuition reimbursement.  To get more info on what options are available to you, we suggest discussing it directly with your school location of choice.  Opportunities exist within all of our schools, but state programs and carrier recruitment options vary by location.
According to ZipRecruiter's website, as of July 2020, the average annual salary for a truck driver in the US is $50,909. Keep in mind, there are major companies out there offering nearly twice that for an entry level driver, so shopping around is key.
At SAGE Truck Driving School, we like to say you are a "Free Agent" when you graduate.  Unlike many schools that are directly associated with trucking companies, you aren't obligated to us for anything.  You are free to shop around for the highest bidder and take the job best suited for your needs.  One thing for sure, there is no lack of competition out there for drivers coming from a reputable school like SAGE.
Many retirees get a retirement check every month. However, it may not be enough money for them to enjoy the life they really desire. Because trucking pays so well, you'll have a much bigger bank account. Whether you're looking to buy that dream car or vacation, trucking will make your goals more attainable.
Your extra income can also be put into a savings account or a grandchild's college tuition fund. This career will open the door for you to do a variety of different things. In the event of a crisis, you'll always have some extra money to lean on.
As you can see, there are many reasons why retirees might want to consider truck driving. While the money is great, you may find the freedom to be even more rewarding.
To learn more about getting started, we highly suggest talking directly with the school location of your choice. They are there to hear to listen to your needs and point you in the best possible direction for your success.